Награды
Дорогой пользователь,
Спасибо за использование Avant Browser. Если вы думаете, что Avant Browser отличный и что многим людям можно было бы посоветовать, напишите отзыв о браузере на сайте Download.com .
Спасибо,
Anderson Che
Avant Browser News
Просмотров

If you're happy with the basic structure of Internet Explorer but want to beef up your browsing experience, Avant Browser is the ideal free upgrade. Its impressive range of fun and practical features makes surfing the web simpler, speedier and safer than ever.
Particularly useful is the built-in pop-up stopper, which eliminates annoying adverts automatically or else opens them unobtrusively in the background. You can also filter Flash animation, pictures, videos, sounds and ActiveX components to make pages load much faster. Multi-window browsing enables you to load and view several web pages at the same time, clicking on tabs along the bottom of the browser to flick between them. Tabbed sites can then be organized into groups so that they always open simultaneously, and tiled or cascaded across the screen for easy access. A built-in Google bar searches for images, news, discussion groups, lyrics and software, while a Records Cleaner deletes cookies, typed addresses, search keywords and more.
As a plug-in for Internet Explorer, the program could be dismissed for not being a proper browser, requiring the installation of IE5.5 or higher in order to work. However, this also smoothes the transition from the Microsoft browser, as Favorites are automatically imported and familiar functions like the Internet Options panel similarly located. But with tools such as a customizable interface, fast navigation via mouse gestures, and the ability to start a web session from where you left off last time, this is a servant with the potential to usurp its master's territory.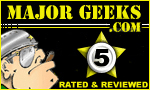 Internet Explorer remains one of the most used browsers out there, yet lacks many of the features found in some of the competition. Many simply use it because it came with their machine, while others are simply unaware or too intimidated to try a competing product. What if you could still use Internet Explorer, but add in those features you hear about as well as have a new look? You can, and it is painless, easy, and in this case, free.
Avant Browser uses the Internet Explorer engine and adds a ton of great features, most can be customized or not used at all. The installation routine is simple and uninstalling it is as painless, leaving your Internet Explorer right where it was when you started. Actually, it never really left, you can still fire up Internet Explorer or Avant Browser or both simultaneously if you wish. All of Internet Explorers options are still accessible from Avant, as well as a slew of new options that Avant has added for you. Once you have installed Avant Browser, it is a good idea to spend a few minutes setting up some of these new options. For this review, I will cover as many of these options as possible.
You're probably wondering about a pop up blocker. It features a pop up blocker that is one of the best I have used. It allows pages that should pop up (like games) to do so, while blocking pop up ads. In my experience, I only found one website where a window I wanted was not allowed, although in this case, it was a pop up window from a pop up window at pogo.com that it would not allow. You can even set it to play a sound when blocking pop up windows.
Another huge feature you never knew you couldn't live without is tabbed browsing. Tabbed browsing allows you to open multiple windows all inside of the same browser and "tab" between them. The best way to explain this would be to imagine opening Internet Explorer 4 times, yet being able to access all 4 windows from one Internet Explorer Window. If you look at the screenshots, you will see at the bottom left a couple of tabs. Those are the windows that I have open and can switch between. How I lived without this feature for the past 10 years or so, I will never know.
Avant adds a ton of new shortcuts making it easier for you to open or close windows. You can also block images, Java, ActiveX, scripts and more. This is handy for either faster website loading or added security. The built in search engine is powered by Google, the most popular search engine out there right now. You can also configure Avant to clear typed addresses, passwords, cookies, temporary internet files and recently opened pages, items that many of us clean out regularly. Avant can be minimized to your tray, taking up less space on your screen when not in use. Should Avant crash, or be closed accidentally, you can recover the pages that were open when this happened.
Avant only has a couple of small glitches to consider that I have found. One is that it often will not load the latest toolbars, but the author typically updates this and addresses this issue. Another is the memory usage. Naturally, opening multiple windows will use a lot of memory over time, which should be considered, but I have seen Avant use around 60 megabytes of memory, so if you have limited memory, this could be a deciding factor. Overall, I have used all the Internet Explorer add-ons available and while some come close, I always return to Avant Browser as my default. Try it for the pop up blocking and tabbed browsing, keep it for all the features you didn't know you couldn't live without.
J4Software:
What I like in particular about Avant Browser is the availability of the portable version that can be run from a flash drive. The tab management and content blocking options also go far beyond what IE or most other browsers can do. Subjectively speaking, even without using any of the blocking options, it seems to load pages -much- faster than plain vanilla Internet Explorer - some sort of enhanced memory caching perhaps.
Kunind:
It has improved all of its defects and errors;of the usernames,passwords, restrictions,appeara nce,etc.It has gradually improved the Security in the surfing and gve many tools for user-simplicity....R eally Great.
Carlos1982:
Whatever in my laptop with xp/ie6 or my desktop with win7/ie8, the latest release 2010 build 123 rarely crashes even I keep my system and browser running for 3+ days due to working requirement. If you ever used Chrome, you'll understand what these ybrowser.exe are for. I choose it instead of Chrome due to its stability and compatibility.
Vista Stories:
Avant Browser is one of the best shells for Internet Explorer which provides many opportunities and expanded it quite a large number of functions. For all users of Internet Explorer is an indispensable add-on.
eehaynes:
Pros: Easy to use, very handy, just a very good, safe Browser and plenty fast. Cons: I didn't like it when they did away with the copy and paste,or rather the Edit tab, but I fixed that. Summary: The best all-around Browser out there. When I use it exclusively my anti-spyware finds very little if anything but when I use Mozilla or IE there is a long list to remove. I believe it is very secure and has many good features and is fast enough. I have completly removed Firefox from all my computers but I still use IE and Chrome now and then
someone:
Avant is very goooood and convenient to apply to massangers link but thare is no to link to apply gmail account having only yahoo msn other all are fecility are good and mainly speed is excellent
mark maccurrie:
Very nice clean easy to use browser with all the features you'd expect. Fast smooth loading of pages with no problems streaming videos from youtube etc. I honestly couldn't find many flaws while using it for a month or so. I would have liked to have seen better themes. The ones you get are all too similar. Avant should take a page out of Mozilla or Opera's book and make it more customisable and more pleasing to look at. All being said, a great browser and i would recommend it to anyone.
mancubs:
tried firefox , chrome, netscape,operea,ie8,ie9 Avant in my opinion is the best it dose more than all the others maxvon as well.
Martin C:
"Fantastically quick!!!"
What a brilliantly quick browser,looks very good too.Was dubious at first after trying all the bigger named browsers,but am surprised,not used IE8 since downloading Avant 2010-101. Would highly reccomend anyone who finds IE8 too slow.

Sergei:
"The best got better - again"
This is a full new version release of Avant with some important new features, chief of which is the Ad Blocker. Say bye bye to irritating animated banners and pages full of advertising stealing your bandwidth. Things download much faster with all these useless graphics blocked at source. Another major addition is exception lists for the pop-up blocker. Avant can now block just about every pop-up out there, but what if there's one you actually want? You can just add that page to the exception list. Cool. Among the other added features are built-in translation, 'quick search', which allows you to search from the address bar with the engine of your choice, 'URL aliasing' so you can custom-make your own shortcuts and right-click options to search for any text you select. This version also features unprecedented stability. All that, and it remains the fastest browser there is. Unbeatable.

Jus:
"Excellent Add-on for IE !!"
This is a excellent Add-On for IE. As a matter of fact you need IE 5.5 and above to use this browser. Is is based on the core-engine of IE, but far more superior then IE itself. If you love the Tab Browsing of Netscape you have it here. Opening multiple web-pages of about 28 is not an issue for me, while writing this review. Searching from the address field is very cool, i.e. you just enter 'g' followed by whatever subject you want to find for using the Google search engine. Very efficient! One of the important feature is that, this application take up less resources than IE !! Try it, it is getting more advance with each version released. Great job Anderson Che !

Mitch:
"Excellent!!!!!!!!!!!"
This browser is great. I am not sure if many of you are aware of this, but one of Avant's best features is the Quick Search. Well at least in my opinion. Quick Search allows you to search directly from the address bar by using keywords or key letters to get search results from any search engine available on the web. For example you can put the letter "g" to represent Google, then place a space after that, and then put your keyword and hit enter or go. That is all and you will get your search results from the desired search engine. You can create your own Quick Searches which only takes common sense to do. The search bar is not needed for an easy search. Infact I think its better to do quick searches since your working with a single input box. Quick search is Avant's answer to the Address/Search box combo. It just does it in different way. Probably the best way since you can have all the search engines at your finger tips. You just have to create them by going to Tools, Avant Browser Options, then down to Search Engine, click on the Quick Search button, and you can set your search shortcuts there. Avant has many other features other than this of course, but I felt I needed to elaborate more on this, because I thought it was a feature that was probably over-looked. It has the usual pop-up blockers, ad-blocker, cache cleaner, disabling of internet content such as flash, pictures, and ActiveX for a faster browsing. Tabbed browsing makes all the difference and cool features such as saving websites after exit are a plus.

Tim:
I've been using Crazy browser for the past 6 months and this one is even better. It's now my default browser. Yeah I know it's just a skin for IE but the features are a dramatic improvement over IE and very stable. Not one crash. The drop down menus in links is cool and works with mouse over. Very cool. Just about everything that is in the original Opera is here except for the fact that it will render every page correctly unlike the original opera. Get it now! It's a keeper and did I mention it's free! Regular updates as well. Another good browser to try is the Phoenix browser though it's still in early beta. Every thing you wanted Mozilla to be but very light. I still prefer Avant Browser.

bitty:
Great shell for IE, Tabbed browsing and all the features you ever wanted, a little faster to! Great support and site. Better by far then all the other Shells for IE like MYIE or Crazybrowser.

jinju:
It is more stable than Opera and IE. Has all features of Opera incorporated into IE. It is like the best of both worlds. I used to swear by Opera before I saw this!

Des:
Great browser.. Mozilla/Phoenix-like features with IE speed. Beats opera (at rendering), and IE (at features), and Mozilla (at speed). What a wonderful browser! And it's free unlike netcapter.

user:
Yes this is not a true browser, but I kept going back to IE because of customizable bars which Avant still allows. Not only does it have tabbed browsing, but it allows you to choose full, cascading, or tiled windows. It also has mouse gestures, and the back/forward gestures load pages incredibly fast. It has a Netscape's sidebar with google set as the default search engine. And don't forget the popup blocker. It loads super-fast but I think that is b/c it stays in the system tray when "off". It also allows you to save all the pages you have open when you exit. Everything I've been looking for and FREE!

blcdrumguy:
I love this browser because it is a very fast version of ie explorer and also is very stable. It runs clean and quick compared to mozilla, opera, ie, or slim. Try it and see for yourself just how great this browser really is.

Frank:
Well done. Just what I was looking for. Faster than IE - don't know why because it use the IE engine. I f you are looking for a nice, fast, stable browser that seems to work with everything - give it a try.

User:
I'M IN LOVE WITH THIS BROWSER!!!!!!! I haven't had to deal with one popup from the time I downloaded Avant. Not one popup ad!!! You have nothing to adjust, Avant does it all. I like looking at the status bar to see how many have been blocked - so far 17 in 3hours (my internet radio station sends me tons of popups). This is the best browser ever!!! The one that came with my computer was making my computer unstable. It was freezing and crashing my computer all the time. Since I've gotten Avant, I haven't had 1 problem. Even my Office2000 is working properly. Using Word and getting a popup would freeze Word and I would have to reboot the computer. It's also very easy to install. There's a section in Tools that lets you erase things you know longer want: addresses you typed, passwords, cookies and much more. You won't be sorry for getting this FREE Browser.

great:
Wow, this is sooooooo much better than IE and more stable than Opera on my system (the best thing about Opera to me was that I could go right back where I was when it performed "an illegal operation"). Avant, being a shell over IE, doesn't seem to have the problems that non-IE browsers have and it doesn't nag me with an alert when set to reject 3rd-party cookies like Netscape does. This is the best!

martin:
I can only recommend this browser plug-in (!), i.e. this is NOT a full browser but it is a plug-in for Microsoft Internet Explorer (IE). If you are using IE but you are using IE but you are also fed up with all these unwanted pop-up windows and other security issues then check out this browser. I tested Mozilla 1.4 (still problems with importing my bookmarks and other settings) and Opera 7.1 (still problems with correctly displaying certain web pages, others even won't work, very annoying), and I think that this Avant Browser is really what I wanted. Since it is only a plug-in and not a full browser, all your IE settings and bookmarks are automatically overtaken. Highly recommendable !!!!

Mecandes:
Avant Browser gives you tabbed browsing in Internet Explorer -- that alone would be enough to make it essential! But, what's more, it offers heaps of other interface improvements to IE that will blow you away, such as integrated Google searches, pop-up killing, one-click image toggling, etc. (I can hardly believe it's freeware, and that no one else has thought of this before. If Microsoft has any sense, this is what Internet Explorer 7 should be like.) For anyone who wants the nice new features of Opera and Netscape, but the stability and compatibility of MSIE, this is the browser for you.

Chuck:
Avant is faster then IE, Opera, Netscape. Go for it, it is the best browser I seen since I have been on the internet and that has been over 10 years. Time to make the change and enjoy surfing the net.

IoWolf
Interesting job of making IE fell and function like Opera. The mouse gestures take a little getting use to. It even has a few buttons I wish Opera had. Overall an excellent product so far.

bittercrash:
Been using it for months now. THE best 'alternative' browser by far!

hardgiant:
My favorite Browser, all the other ones people recommend are shareware but this is free.

cl0-nE:
you must absolutely download this! it can almost do anything like blocking useless pop-up ads and even

Moebius:
I am pretty impressed by this one, when I looked at the file size, I thought to myself "this one is gonna suck. Shows what I know. This browser is the best one I've used to date! Although there COULD be a few more features, but that's the least of my worries.

search53:
Installs like a dream, runs like a champ - blocks pop-ups like a pro.

elit:
Simple, great and free!! This is as good as it can get!

Philip Coltharp Tallahassee FL:
If you like Internet Explorer, you'll be interested in trying this program. An excellent contribution to the internet community, Mr. Che. Thank you

Tommy:
It is the most fast and stable browser I've used. It works well with my two computers. With my old computer PII 333 128M, I feel it's fast. This good product is free, it's amazing. It really worth a try. I strongly recommend this browser.

Swampy:
Loads right up into your current configuration of IE. Very much faster that IE in my opinion plus includes pop-up blocker. I highly recommend giving it a try!

kldb57:
Generally this is one of the better browsers we have used presently.

skaggsy:
Avant Browser is easy to use, fast and automatically inherits your favorites from IE. The pop up stopper actually works and the tab feature makes it a reliable alternative to IE or Netscape. I highly recommend it!

tershman:
The built in pop up stopper is what every browser needs. Save your favorites in Avant and they are saved in IE saves doing it twice. Handy when you close the browser that it keeps your last site so no need to search for it again. It's IE except faster better and more stable.

Wayrath:
I love this browser add on. While technically not a new browser, it is a great add on to MSIE. I have tried Opera, Netscape, and even Mozilla out but they are not that great. I would give this a thumbs up to anyone.

StillMidnight:
I had dreams and visions of the perfect web browser and thought.. wow if I knew how to do something like that I could be rich. But AVANT beat me to it and did it for free. Do yourself and avant a favor and donate to them. They've made my internet usage so much easier and pleasant with this browser. THANK YOU AVANT! A++++++

smiles
I've been using this product fro approximately 6 months. I use some web pages which are full of IE features, and have found this product to be the only one which works unless I use IE. This product is much faster than IE.

CJ:
Today I was searching for a ideal browser. This one is based on IE so showes all pages, automatic reload, tabbed surfing, highly adjustable, small, pop-up killer, choose your source viewer, its free and no banners.

Jeff:
Avant Browser is much more stable than IE, and can support more windows and has better shortcuts. Anderson Che has really worked hard and this is a payoff.

likey:
Ok first of all to those that are saying this browser is fast, well it is about as fast as IE..since it IS IE, its just an add on, think of it that way, an ad on that gives you tabbed browsing, along with a pop up blocker, and some other easy to use features in a IE style. its not a TRUE browser like Opera or Mozilla. that said, it will do EVERYTHING that IE does, you're not going to have the incompatibility with some sites (Opera and Mozilla) This is for people who love IE, but have fallen in love with Opera's Features basically. You can Hate IE and Microsoft all you want, but the point remains, their browser has always done its job, which is more than i can say for any other browsers, and ive tried them all..and i always have a reason to come back to IE.

crzyshyguy:
I basically wanted to see something new and this browser is well put together. Has IE's attributes but it also have many more features that I like. Well done.

Kmdf:
Small in size, loads pages quick, great pop-up blocking, many features, stellar! Download this now!